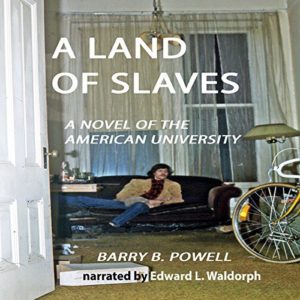 Fat Wally Wills, wealthy gay professor of Art History, is dead at the bottom of his stairs in his lakefront home. Who did it? The lurid facts emerge as his friend Professor Raymond Birch, himself under university scrutiny, delves into Wally's sordid life. Set against an academic backdrop, there is university intrigue, friendship, betrayal, drugs, and some sex.

We meet Wills' old friend Harvey Vanderpool, a potter; his former live-in lover, Eddy, and Eddy's new wife, Evelyn; and a 100-year old matriarch, intimate friend of Wally Wills. Something is going on between Birch and Evelyn. There were unknown people at the house the night Wally Wills died. In all this stew, something boiled over.
Use the contact form to request a code to get this audiobook, FREE. Instructions to redeem the code are in the blog entry for Whiskers McPherson, below. I will also send them with the coupon code.
Check out all my books on my Audiobooks Page.